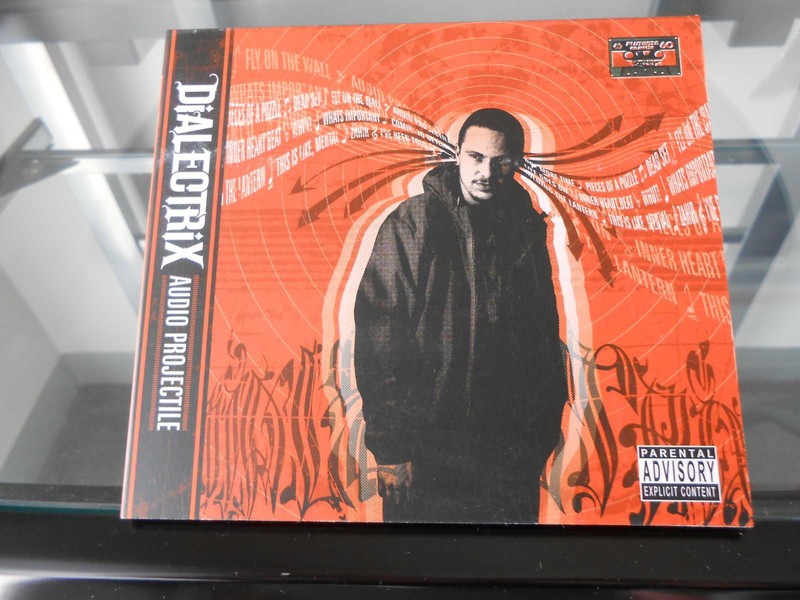 01 One More Time
02 Pieces of a Puzzle
03 Dead Set
04 Fly on the Wall
05 Audio Projectile
06 Life Goes On feat. Hau
07 Inner Heart Beat feat. Joe New
08 Whut!
09 Whats Important
10 Comin' to Getcha feat. Fluent Form, Maundz & Rigby
11 Holding the Lantern
12 This Is Like, Mental
13 Zahir feat. Tommy Illfigga & Joe New
14 I've Been Told
Flac
Dialectrix_-_2010_-_Audio_Projectile_[FLAC].zip
320kbps
Dialectrix_-_2010_-_Audio_Projectile.zip
Dialectrix, along with Mercury Prize winner Plutonic Lab and prolific Sydney DJ 2buck have taken this historical approach to produce Audio Projectile, the second album from one of Australia's most talented wordsmiths. The album is the work of collaboration in the truest sense. Aiming to capture the vivid sounds of the classics, Audio Projectile is their enjoyment of the past, distilled with their own unique take on the present and future. The Album boasts classic era boom bap hip hop beneath Dialectrix's spitfire rhymes and flow. Featured on the album are Hau (Koolism), Fluent Form, Maunds, Joe New, Tommy Illfigga, and many more.