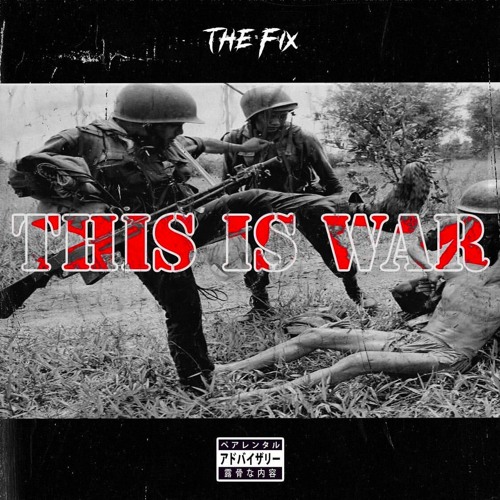 1 The Strategy (Intro)
2 Brain Cell
3 Mechanikal Movements
Featuring – Code Nine
4 The Lesson
Featuring – Cayoz, Ill Conscious
5 Real sh!t
6 Pain
Featuring – Monique Harcum
7 On The Corner
8 Chamber Music
Featuring – Ace Cannons
9 Freestyle 2020
Featuring – Supreme Cerebral
10 Reagan Era
Featuring – Revalation, Substance810
11 Sayin' Nothing
12 Major
Featuring – Josiah The GIft
13 Word2Mother (The Fix Remix)
The Fix consist of two long time collaborators, Baltimore emcee Jamil Honesty and legendary Belgian DJ Grazzhoppa. They came together to give you their debut album "This Is War" featuring elite emcees like Ill Conscious, Josiah The Gift, Supreme Cerebral, Codenine and more! The LP contains pretty straight forward raw rhymes from Jamil Honesty paired with top notch beats from DJ Grazzhoppa who not only produced the majority of the project but also provided the album with his signature cuts. An absolute gem and without a doubt one of the illest albums of 2020!
Since the album was released on CD already last year but sold out quickly, I decided to do a small very limited CD repress of only 150 copies which will feature the amazing Real Shit (The Majestic Remix) as a bonus track!
Flac
The_Fix_-_2020_-_This_Is_War_flac.zip
320kbps
The_Fix_-_2020_-_This_Is_War.zip